Rachel Eugster
Upcoming Appearances
November 23, Apt 613 Support Local Book Fair,
10-4 Ottawa Public Library, Mezzanine Level
November 30, Chapters High Park Bookstore, Toronto, 11-2 with illustrator Tom Goldsmith!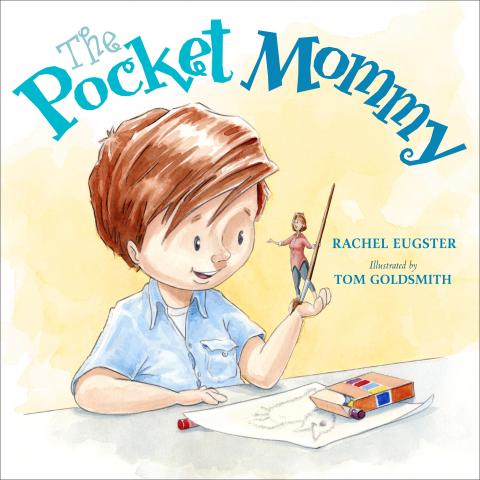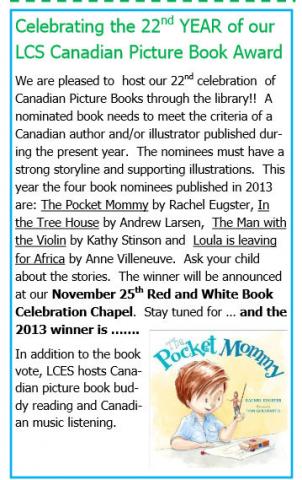 Interviews
CBC Radio "Ottawa Morning" October 3, 2013
CBC Radio "Ontario Morning" October 7, 2013
(click on "play" arrow beside text; interview is from 13:24 to 19:07)
Bookstores and Library Visits
Babar en Ville, Montreal, Quebec
Bakka Phoenix, Toronto, Ontario
The Bookstore Plus, Lake Placid, New York
Bunch of Grapes, Vineyard Haven, Massachusetts
Eight Cousins, Woods Hole, Massachusetts
Edgartown Books, Edgartown, Massachusetts
Kaleidoscope Kids's Books, Ottawa, Ontario
Newtonville Books, Newton, Massachusetts
The Toadstool, Keene, New Hampshire
Trident Booksellers and Cafe, Boston, Massachusetts
Porter Square Books, Cambridge, Massachusetts
Vineyard Haven Public Library, Vineyard Haven, Massachusetts
The Pocket Mommy is available from Random House, and fine physical and online booksellers everywhere.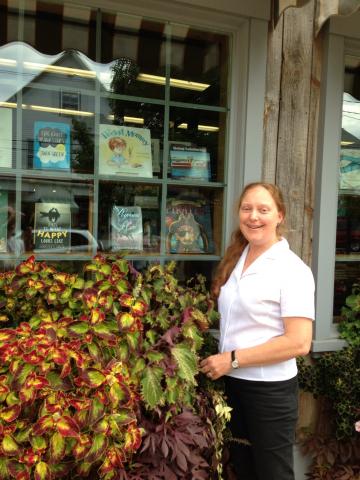 Displayed in the window at the Bunch of Grapes!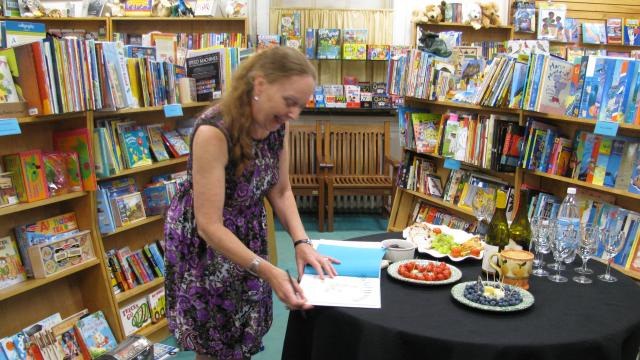 The first signed copy at Eight Cousins.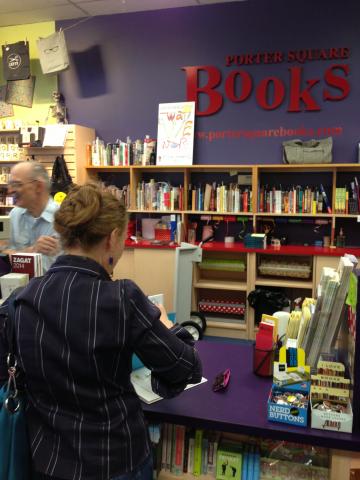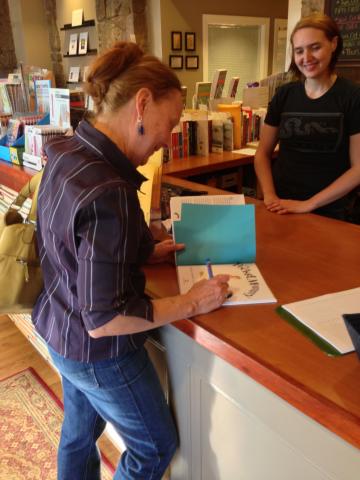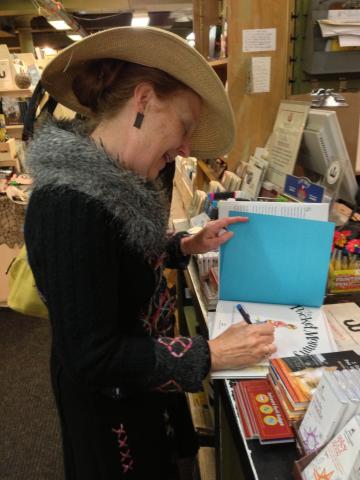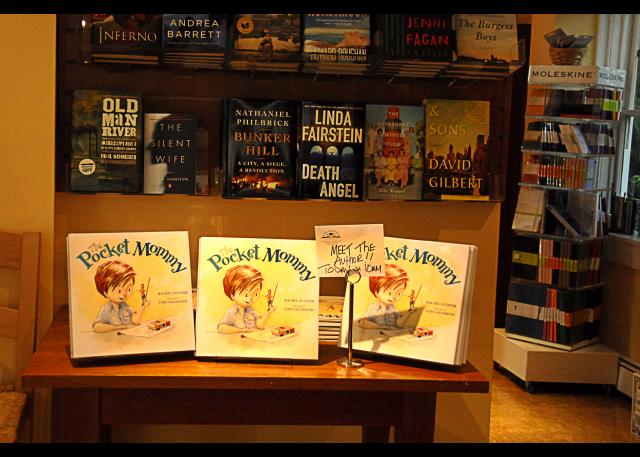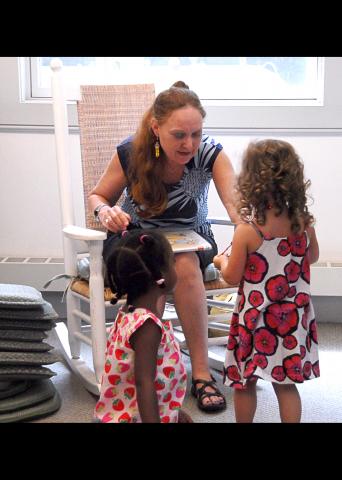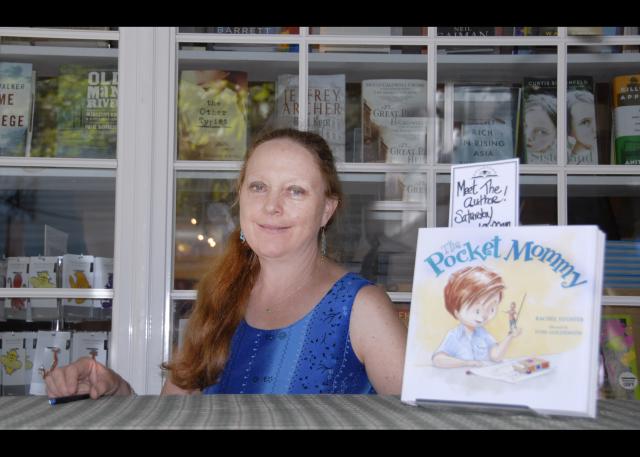 Author appearance at Edgartown Books. (Judy Lawne Photography)
Reading at the Vineyard Haven Public Library.
Trident Booksellers and Cafe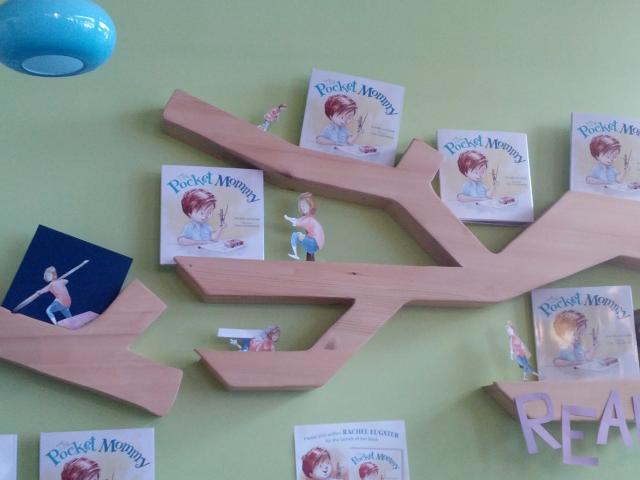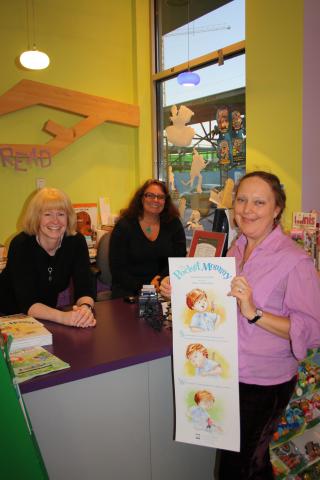 Launching at Kaleidoscope Kids' Books.
The Pocket Mommy invades Kaleidscope Kids'.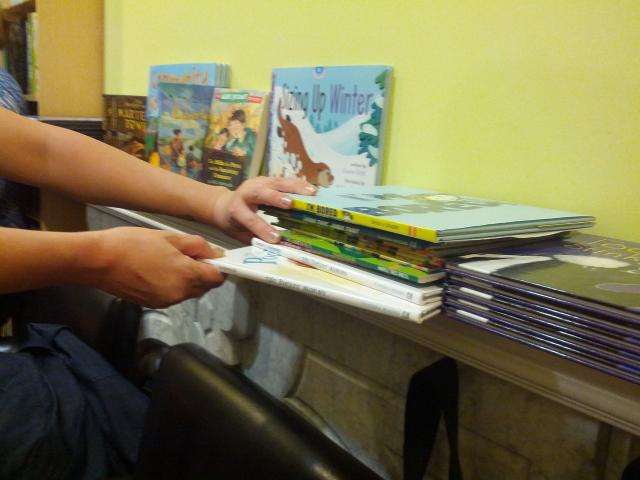 Selling out at Babar en Ville (SCBWI Canada East October 2013 conference)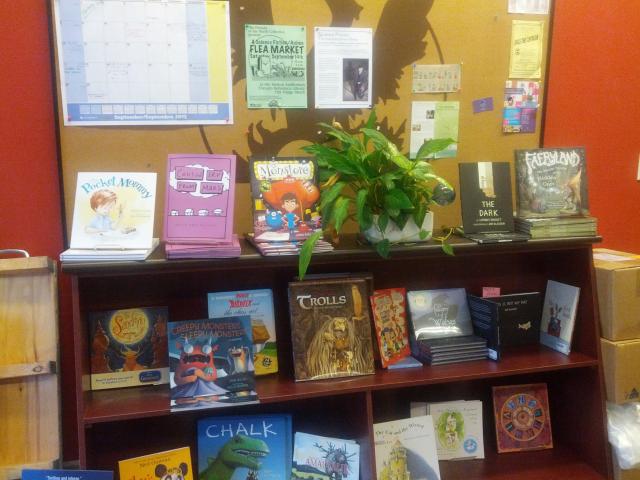 On display at Bakka Phoenix